Tū Tiaki
Tū Tiaki is a Māori Governance Toolkit – so you can enhance the skills and knowledge needed to take care of the whenua.
This free, online multimedia learning module is available to whenua Māori owners and trustees who want the tools to protect and enhance the land in their care. The toolkit includes videos and workbooks on:
Trustee duties and development
Trust Orders and whenua potential
Managing the whenua
Owner engagement
Strategy and legislation
Decisions and ethics
Policy and leadership
Risk, budgets and fraud
It also includes templates and lists to use for your whenua Māori trust mahi too.
Ready to go? Find out how to sign up for Tū Tiaki here.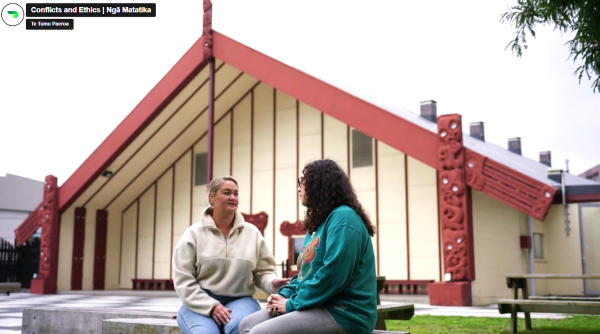 Why Tū Tiaki?
Tū: To stand
Tiaki: Guard, or look after
Tū Tiaki: To stand in guardianship
To stand, tū, is to take responsibility. Tū Tiaki is designed to prepare whenua Māori owners and trustees to stand in guardianship.
Its aim is to support them to meet the expectations and responsibilities that come with this guardianship – from Tauiwi law from whānau, hapū and iwi responsibility.
Te Tumu Paeroa is committed to growing the governance capability of Māori landowners so that they can increase their involvement in the administration of whenua Māori.
The Māori Trustee, with the support of her office, Te Tumu Paeroa, administers more than 80,000 hectares of freehold Māori land. They provide professional trustee and administration services on behalf of more than 100,000 landowners.
Te Tumu Paeroa ensures the land is protected and enhanced now and for generations to come. But what the Office is ultimately working toward is Māori governing their own whenua.
Every whenua Māori owner that completes Tū Tiaki is a small step toward this goal.
Sign up for Tū Tiaki