Scholarship supporting rangatahi in higher education
The Sir Āpirana Ngata Memorial Scholarship continues to support rangatahi across Aotearoa to achieve in higher education.
Last year over 70 tertiary students received funding from the Sir Āpirana Ngata Memorial Scholarship to support them in their studies.
The scholarship was created by the Māori Soldiers Trust Act 1957 to promote higher education among Māori and is administered by the Māori Trustee.
Scholarships were awarded to students studying at a range of institutions and wānanga in a variety of disciplines including Fine Arts, Health Science, Law, Engineering and Social Work.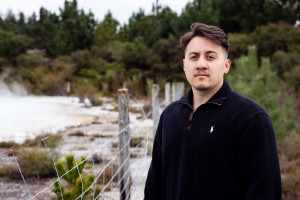 Haukapuanui Vercoe (Ngāti Pikiao) received a scholarship to support his Bachelor of Engineering (Honours) degree. He is now in the early stages of planning post-graduate study with the intention of starting his PhD in March.
"I am genuinely thankful for the opportunity you have given me to pursue higher education for the betterment of my whānau, hapū and iwi."
Haukapuanui's research work on marae preparedness for a natural disaster was recently highlighted in the media.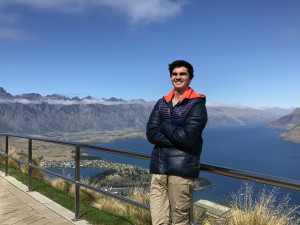 Haisley Bell (Ngāti Awa) received a scholarship towards his study in a Bachelor of Commerce.
"The scholarship made a significant difference in me being able to succeed academically and this is reflected in my grades throughout last year."
The scholarship is available to all Māori studying at tertiary level polytechnic, wānanga, university or other tertiary institution – with preference given to descendants of Māori who served overseas during World War I.
Managed by Te Tumu Paeroa on behalf of the Māori Soldiers Trust, the Sir Āpirana Ngata Memorial Scholarship is funded by the trust's major asset — Hereheretau Station — a 2,000 hectare sheep and beef farm near Wairoa.
Applications for this year's scholarship are open until 1 May 2022.
(Images: supplied)